Vision Statement
The Bowie Center for the Performing Arts serves the community of Bowie, Maryland and the greater Prince George's County with a variety of programming that reflects the diversity of the eclectic community in which we serve. It is our purpose to promote the arts of Bowie High School, provide original programming, produce local arts organizations, and bring in high-quality touring companies. We are supported by a variety of organizations, including Prince George's County Public Schools, the Maryland National Capital Park, and Planning Commission, The Bowie Regional Arts Vision Association, and The City of Bowie Maryland. With their support we will continue to bring arts and culture to our community.
About the Bowie Center for the Performing Arts
The Bowie Center for the Performing Arts is busy cultivating our community by bringing in arts, culture, and creating a community meeting place. Here we can share performances and spend time out of our homes in the community. Prince George's County has a rich history and the BCPA is committed to bringing that to our stage in entertaining and educational ways. We provide several performance opportunities through venue rentals, original programming, Bowie High School productions, and MNCPPC residencies. All of this programming makes us a unique facility producing a wide variety of art forms including dance, theatre, music, visual arts, comedy, fundraisers, and private events.
Staff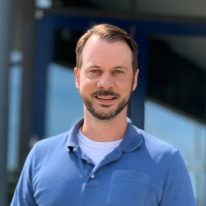 Christopher Dwyer
Executive Director
Christopher Dwyer was given the amazing opportunity to become the Executive Director of the Bowie Center for the Performing Arts in July of 2021. He comes to us after serving as the Director of the Arts Academy at St. Vincent Pallotti High School and as Artistic Director of Prince George's Shakespeare in the Parks. Christopher specializes in creating sustainable visions for institutions and maximizing returns from his staff in a cooperative way. He has been a professional actor, director, producer, stage manager, production manager, and technician. He received his Masters of Arts Degree from Catholic University in 2012 and graduated from Lees McRae College in 2005. Christopher considers providing leadership for the BCPA his "dream opportunity" and is excited to serve his hometown of Bowie, MD.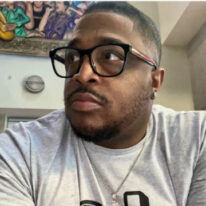 Jarell Benson
Technical Director
Jarell Benson was blessed with the opportunity to become the Technical Director of the Bowie Center for the Performing Arts in May of 2021 after serving as the facility manager at the BCPA for 6 years and a special educator at Bowie High School for 9 years. Jarell is originally from Philadelphia, PA and graduated from Coppin State University with a B.A. in English/Media Arts. Jarell has worked several jobs within the BCPA over the 6 years of him being a facility manager. He has been in a leadership position and has made a seamless transition into the technical director position. Jarell has been a high school football and girls basketball coach in Prince George's County since 2009. Jarell brings a wealth of experience in customer service, community relations, venue management, and performing arts. As a new Bowie resident, Jarell is excited to have this opportunity and will give his all to the advancement and success of the Bowie Center for the Performing Arts.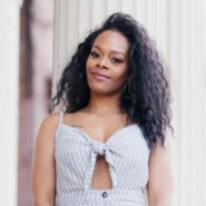 Chantelle DeShield
Outreach Liaison
Originally granted the opportunity to serve as the Outreach Liaison in 2017 for two years, Chantelle is beyond excited to be back at the Bowie Center for the Performing Arts. She operates with the purpose of connecting people in the broader community and cultivating relationships with businesses, individuals and other organizations. Chantelle graduated from Howard University with a B.S. in Health Science, and left with a passion for bringing together the community and arts. She has been an ambassador for the community over the years, most recently as a dance teacher in Baltimore City Public Schools, as well as a cheerleader for the Washington Football Team where she not only danced but was a brand ambassador for the organization. Chantelle is eager to collaborate and share the vision, mission, and values of the BCPA.