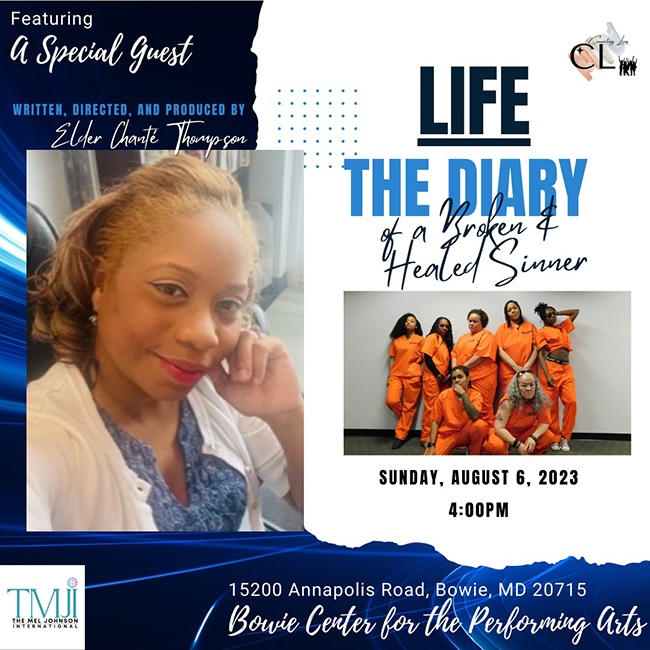 This NEW STAGE PLAY called "Life: The Diary of a Broken & Healed Sinner" is a 2022 drama play written, directed, and produced by Elder Chanté Thompson. Meet seven dynamic women who are faced by life challenges and end up incarcerated for various reasons. The truth about truth is that it lies in the power of those who experience it.
The play stars Cherill Ashton, Kaneya Morgan, Nadia Palacios, Trexavier Gayles, Kimberly Council, Rachel Johnson, Lorrie Davis, and Edward Crews. The supporting cast includes Marcus Davis, Kevin Harrison, Cornelius Wyatt, Carlton Page (CJ), Sheicka Lewis, Brandon Sterling, and Trisha Rich.
The play's story is told from inside a prison by female inmates who describe their lives (past, present, and future). One is wrongfully convicted, another a murderer, another a bank robber, and another a drug addict but don't judge a book by its cover because underneath the surface lies the truth. They are just like you and me, except they got caught. Look within to see their pain, joy, sorrow, torment, laughter, love, and gain. Follow the story of seven women who learn how to find themselves, find their future, and find God.