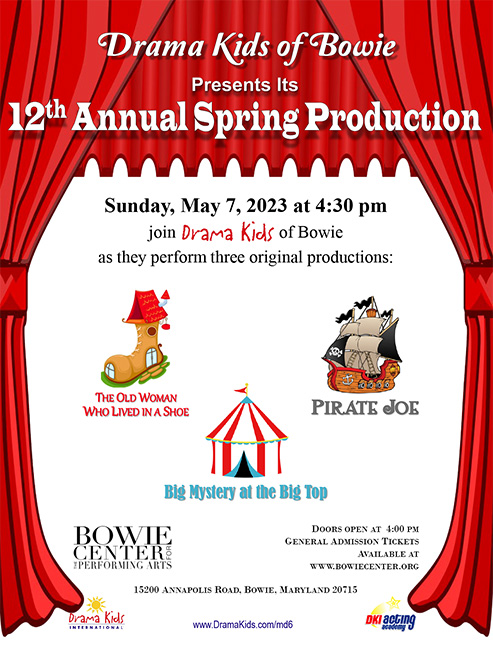 Join Drama Kids of Bowie and DKI Acting Academy as they perform three original productions: PIRATE JOE, BIG MYSTERY AT THE BIG TOP, and THE OLD WOMAN WHO LIVED IN A SHOE!
Featuring casts from the following Drama Kids Class Locations: Robert Goddard Montessori School and Lake Arbor ES.
Tickets $25.00 at the door.
Admission is free for children 3 and under.